Pictures from the 2012 50th Anniversary Banana Festival,
Fulton, Kentucky / South Fulton, Tennessee
Things have changed in 30 years... unfortunately, it doesn't appear that free bananas are handed out on
the street anymore. But the pudding is still there, and it's still free at the end of the parade.
The local businesses in Fulton/S. Fulton get into the spirit by decorating their storefront windows: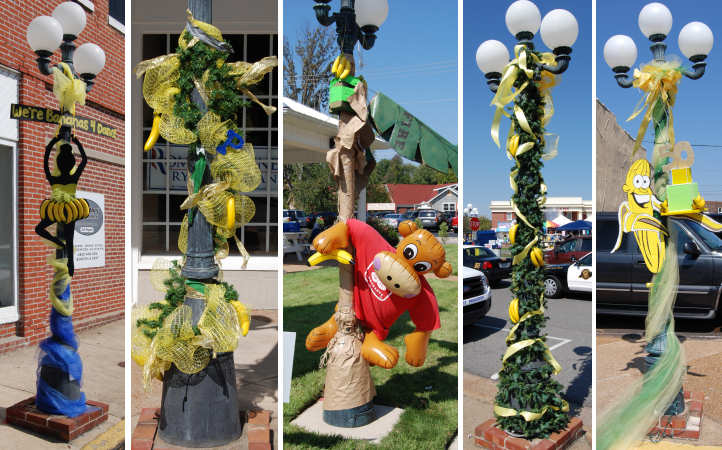 Even the light poles around town are decorated:
Oogie & Oogls Piddlepop entertain festival goers: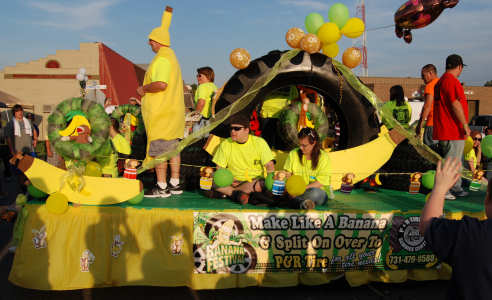 Local students at all levels compete to make the best poster for the Banana Festival:
The grand parade on Saturday ends the week-long festivities:
The Banana Festival Queen (in blue) and her Court end the parade,
riding on the float with the 1 ton banana pudding:

One thing that hasn't changed in 30 years: the pudding float always seems to attract great legs....
It's already getting dark as the pudding is served to festival goers in a local park;
a concert in the park later that evening ends the 2012 Banana Festival:
"That's all folks...."
Until next year....